100 lbs of honeycomb in my kitchen ceiling!
Jun 25, 2020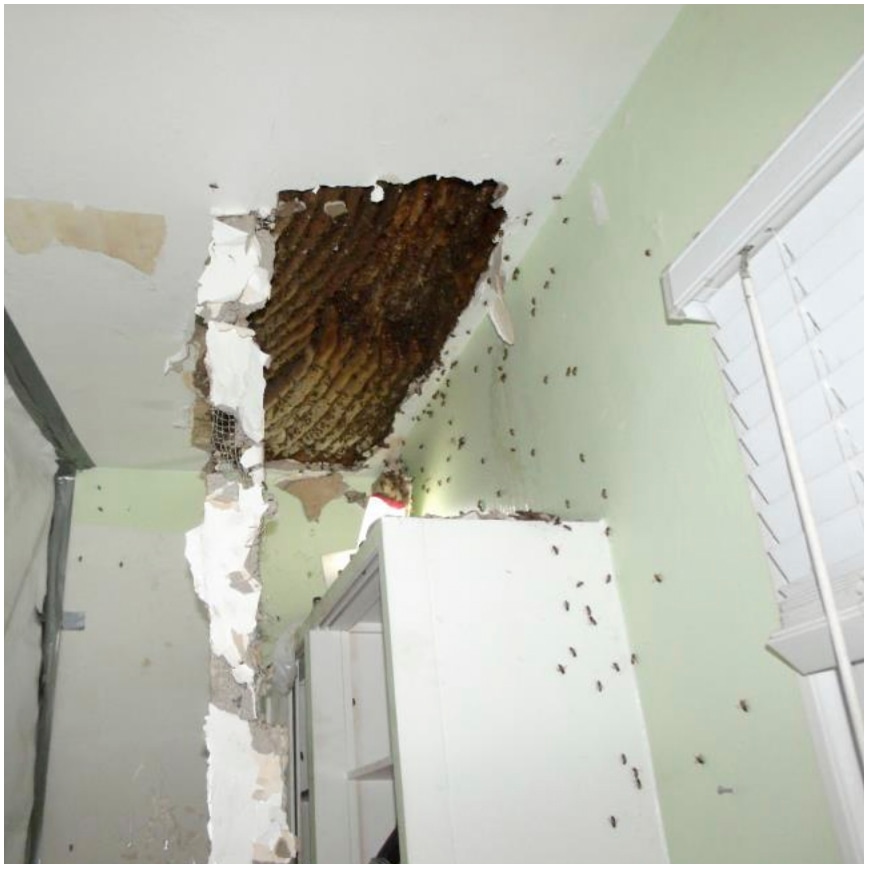 During the summer of 2012 we had the 5th and largest honeybee invasion in our Miami home which was constructed almost entirely with Dade County Pine.

Our expert and most compassionate beekeeper/relocator was no longer on planet earth and it took several days to track down his replacement. I contacted every source I had and then some to find a bee relocation expert. Most of the services that were advertising would only exterminate and that was never an option. Although I have to admit beeing invaded 5 times at the same house was quite stressful and disruptive!

Finally connected with Rigo Delaportilla aka The Tattooed Beekeeper and the bee removal process was scheduled for the following evening at dusk with an estimate that they would have all of the bees contained and on their way to a new home later that evening. Well…the bee collecting was still underway at 10 pm long after the beekeepers had located the rather enormous 'hive' in my kitchen ceiling! Yes, the ceiling had to come down and along with it, the bees were more than a bit disturbed and the honey was literally dripping down the walls and onto the floor and out through the laundry room door! The bee men would return the next day to collect the rest of the hive and clean up as much of the mess as possible.




Rigo had sectioned off the hive location with a large tarp to keep the bees and honey spills somewhat contained and we avoided the area while The Tattooed Beekeeper team continued vacuuming the little honeys into relocation containers. I did get stung and YAY... am apparently no longer allergic to bee stings which was great news.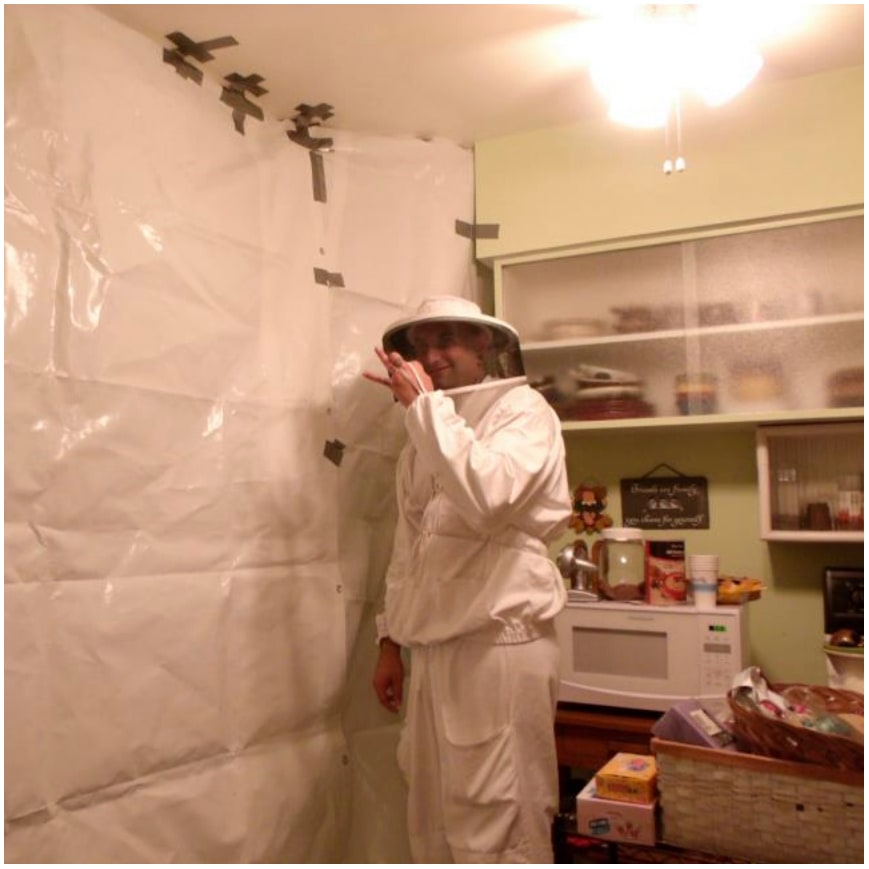 Plus, while the beekeepers were doing their work, I was inspired to start what turned out to be my Honeyqueen painting and… I swear she talks to me and has the sharpest sense of humor plus she doesn't let me forget about the connections of bees, nature, sacred geometry and more!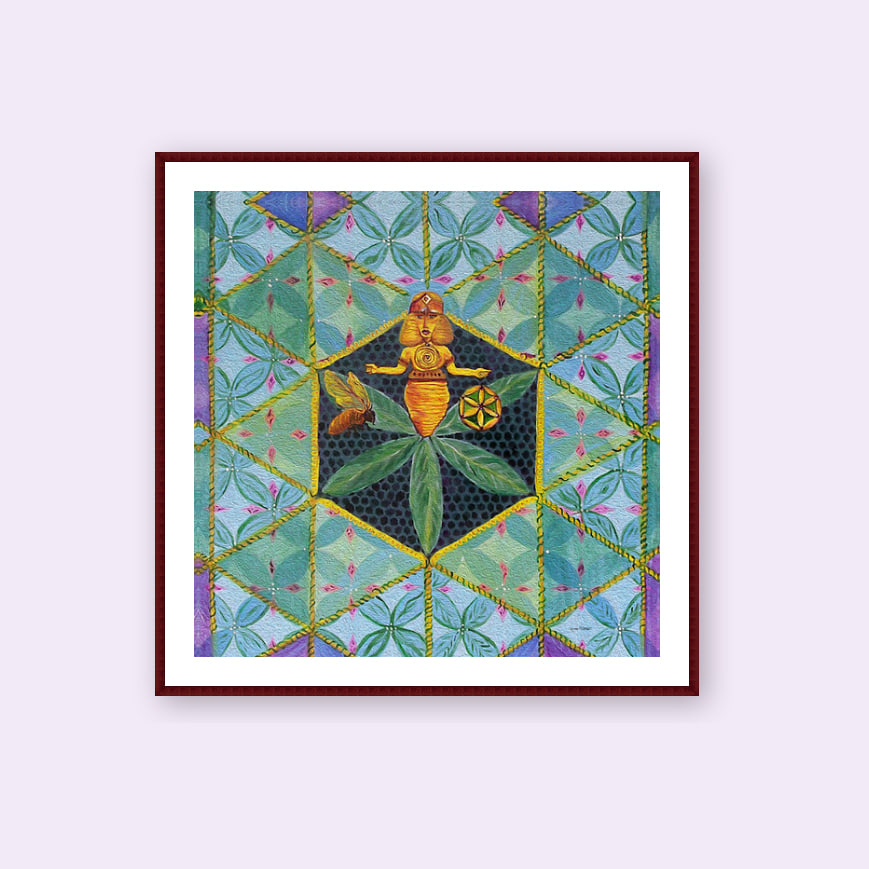 Honey Queen and I have become dear friends over the years. The original painting is hanging in my home here in Narrowsburg, NY, and while it is not for sale, you can have a version of Honey Queen in a size that fits your home or office wallspace. You can view Honey Queen 02 HERE and Honey Queen 01 HERE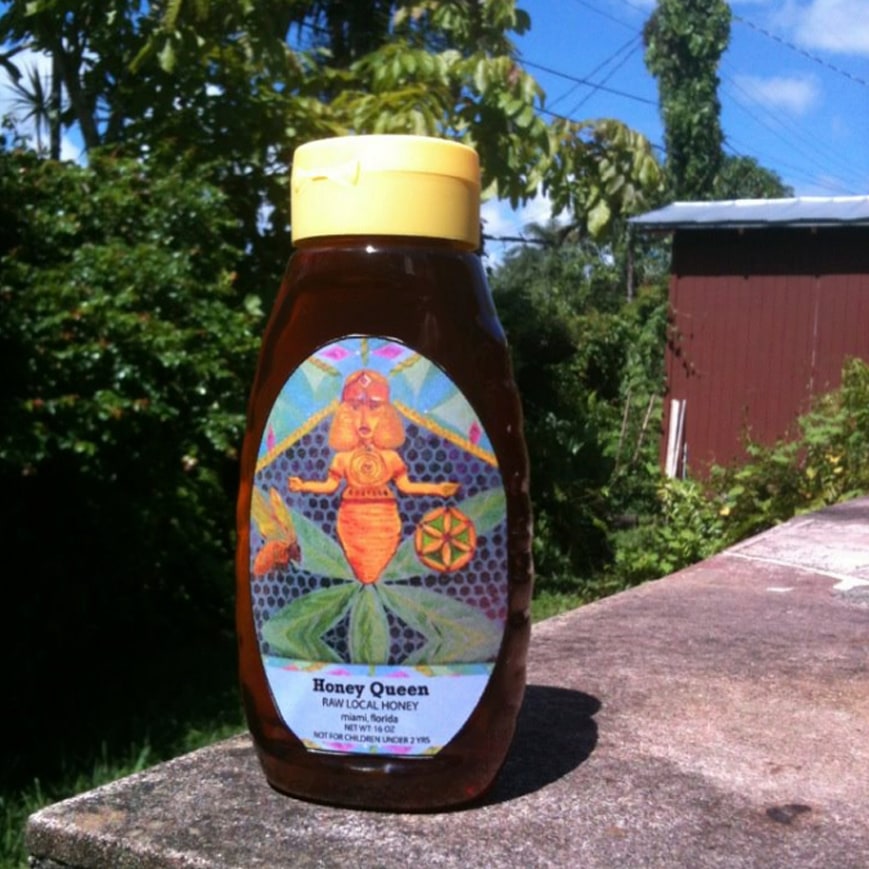 PS: Rigo processed and bottled all of the honey. I designed a label using the HoneyQueen image and we sold out of honey in less than an hour at an art opening event at the Valmar Gallery where I was showing my art along with fellow artists, Karen Deilke and Pamela Palma.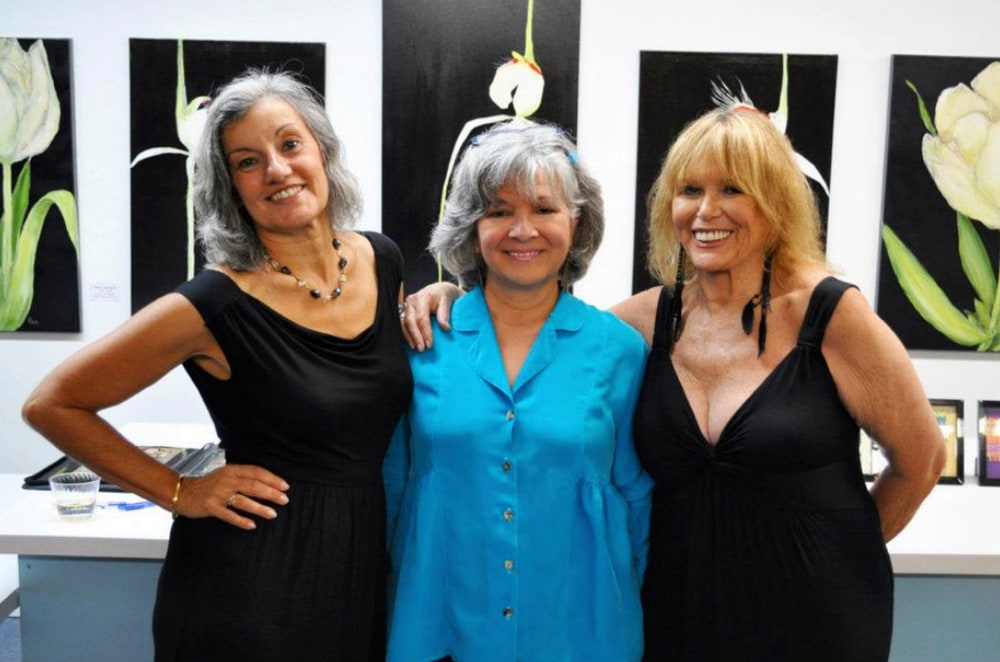 And, if you have a honeybee story to share, I'd love to hear more about it! You can post a comment on this blog or on our Facebook page.
<><><>

NOTE: Gallery Number Nine will be giving away a signed, 20" x 20" gallery wrap canvas art print of Honey Queen on July 27th to one lucky winner so, if you haven't already subscribed to our newsletter, SUBSCRIBE HERE NOW and you are automatically entered into all of our monthly art giveaways!