Have you ever hugged a tree or marveled at the gorgeous twinkling moonlight on newly fallen snow?
Dec 11, 2021
Nature has always been a major inspiration for creating art. For as long as I can remember I've had a deep energetic connection to see the beauty, power and magic of nature all around me. Ornamental grasses, grapevines, flowers, river rocks, wildlife, trees and especially their distinctive bark textures. Wherever I focus I can feel the energy of the shapes, shadows, colors and light. Does this happen for you as well?

I'm still amazed that an hour long walk in the forest can transform into a fabulously healthy break that provides not only a bit of needed physical exercise and fresh air, but bountiful images of forest colors and textures that I photograph along the way as reference for future art. It often feels as though a magical energy is beaming an a wave of joy directly to me as I admire and photograph a fern, rock formation, a tree or creature. I feel honored as if the forest is granting permission to share this magical energy.

Nature is beyond generous in sharing her gifts and I truly hope this magic reaches you through the art that we are inspired to create! Wishing you and your loved ones a Happy, Healthy Holiday Season and Year Ahead!
AND of course I'll share a few favorite art works with you...
"Snow Magic Delaware River View" by Julius Valiunas

Click on each art image for full media and size options in the continue section...
Abstract Angel Trumpet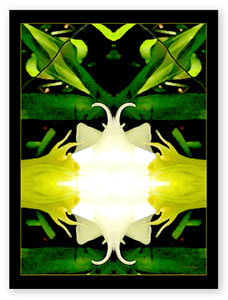 Autumn Reflections Delaware River H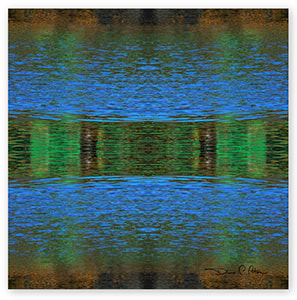 Driftwood 01V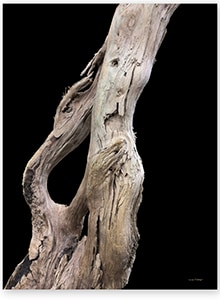 Ice Jewels 01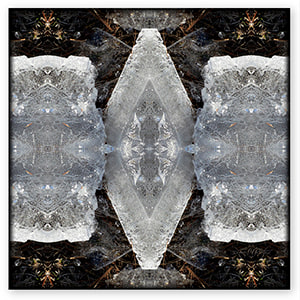 Ruffled Carnation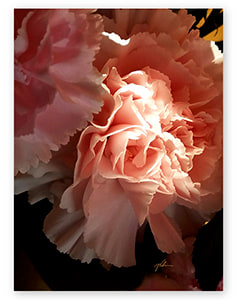 Shifting Totem Water Protectors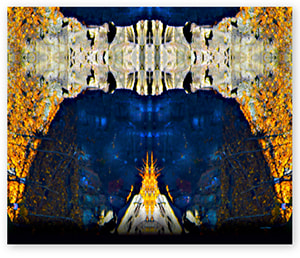 2022 Calendars Abstract & Wildlife