Transitions... art as therapy?
May 26, 2021
I am now in a place where I can share this. Instead of hiding in shame over the experience of losing our home, I am finally able to process and understand what happened and how it helped my art and life move on to new stories. I also learned how to appreciate the gifts in life challenges. They are dramatic and powerful catalysts that can move us to create a new version of our own life story if we choose to let go and move toward what we do want in life.
It was not an easy transition however, it has been a major factor in who I've become and in what I now choose to do/be on many levels.

TRANSITIONS - repurposed!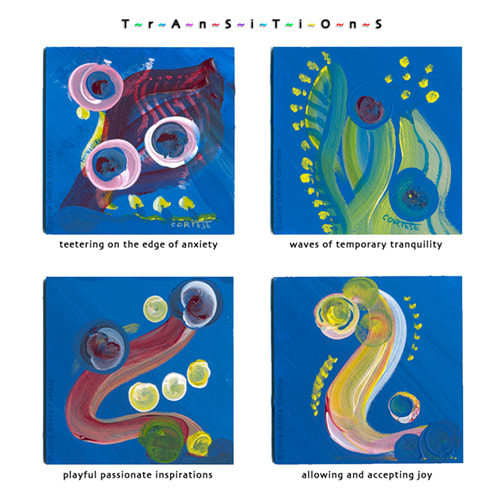 This first image shows the 4 original small blue paintings that calmed my mind and helped me through the financial foreclosure crisis in 2009.
Time does heal emotional and physical wounds, but having a creative outlet works miracles for me!
The images below were each created from sections of the original Transition paintings. The new pattern versions carry an energy that is full of joy and inspiration to continue on my path. My intention is for every product that features these designs to also share the creative, successful, joyful energy waves that I experienced with and for you.
Click on the images below for full print media options: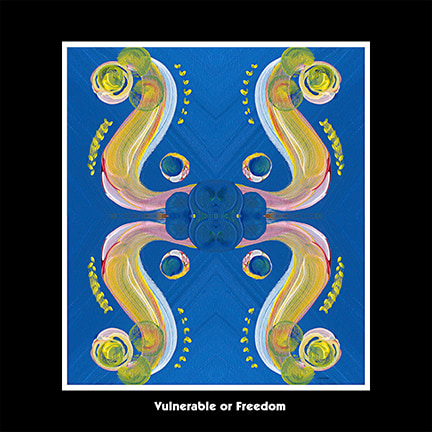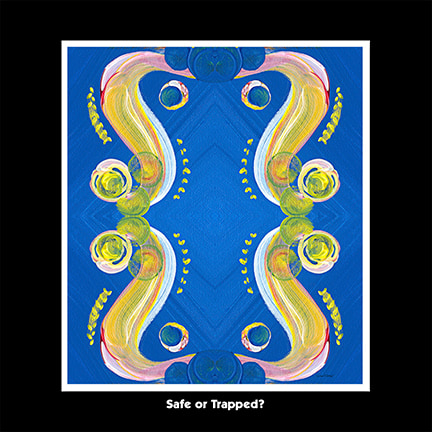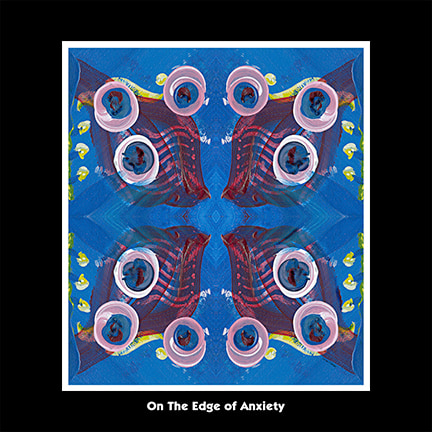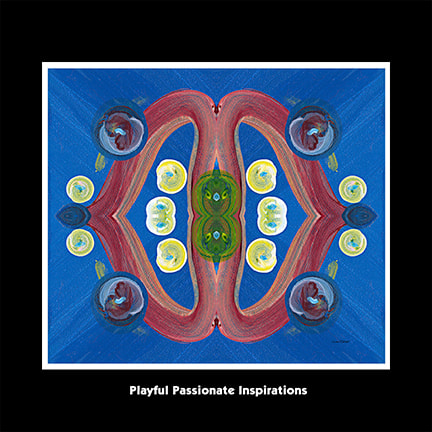 Your comments and questions are most welcomed regarding this post
or any of our art, posts, the artists, the mediums and subjects.
<><><>