Unusual Summer Pets?
Aug 03, 2020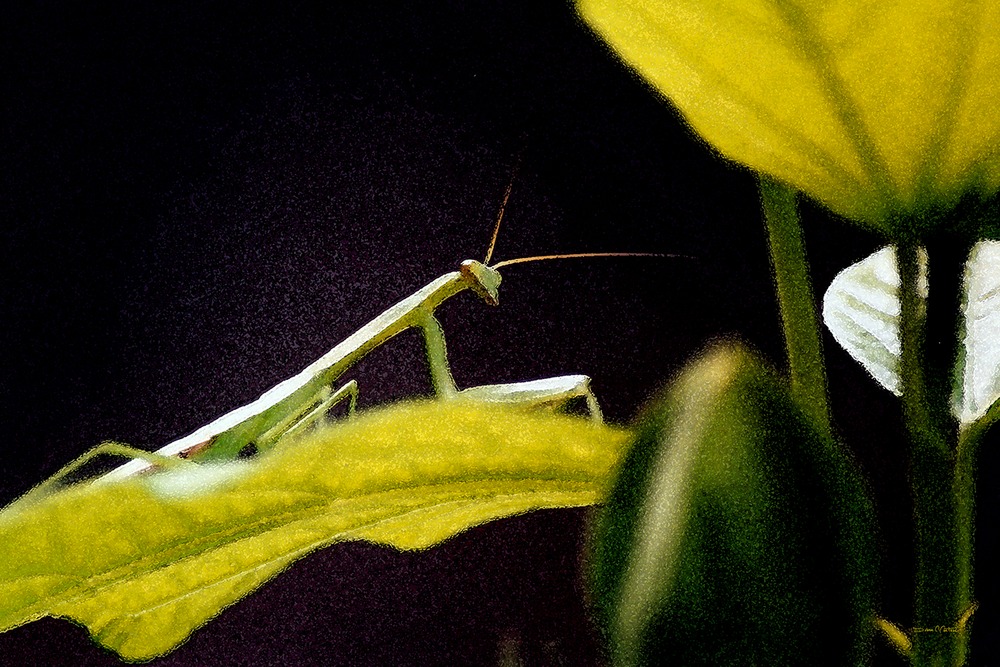 In the early 2000's while browsing through the garden shop at Adam's Fair Acre Farms, my youngest daughter convinced me to purchase a praying mantis egg sac. Who knew you could raise them in Kingston, NY?
These magnificent creatures entertained us throughout the entire summer with their hunting prowess as well as their very animated response to any possible threats. They would puff out their body to appear much larger and ferociously display an amazing blaze of bold red color around their neck and face area so that they presented an appearance that looked like tiny dragons! I was fortunate and persistent in photographing them, although I never did get a satisfactory photo of the dragon pose.
This image is one of my favorites. I believe this little character was actually posing just so I could hold this delightful memory and share it with you 20 years later!

You can view the current Wildlife Collection HERE.

Would love to hear your unusual pet or gardening stories. You can share them in the comments on this post.