What are Shifting Totems?
Mar 04, 2020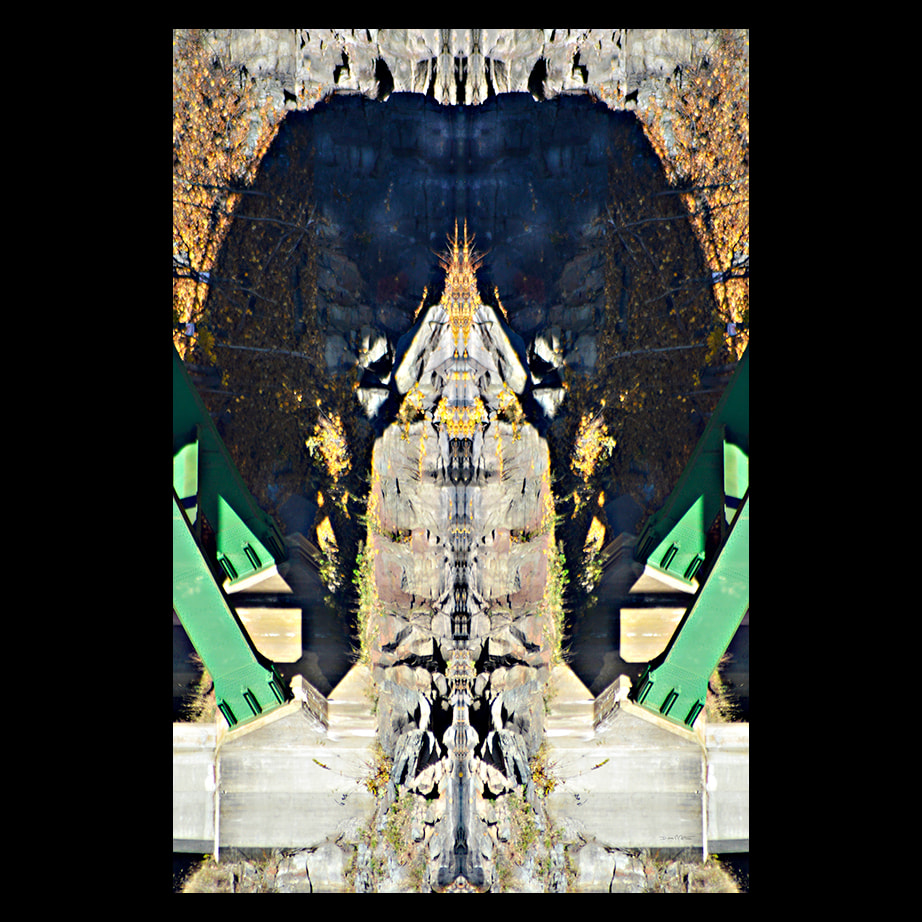 ROCK TOTEM GOLDEN CAMO SHIP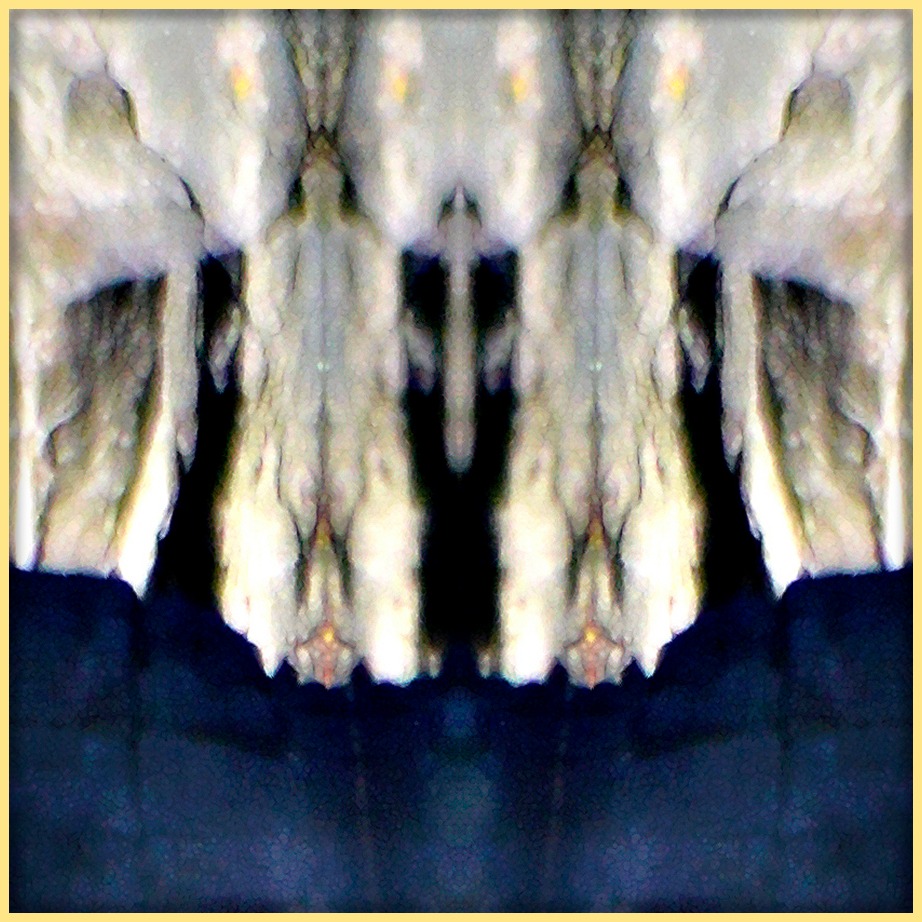 DETAIL of figures within the GOLDEN CAMO SHIP

Shifting Totems - the background story...

I've been an artist/designer and avid nature lover for a long as I can remember. I grew up in Narrowsburg, New York in the 50's and 60's, left as soon as I could in the 70's and returned to the area in 2013 at a mature and still curious age. I quickly became entranced by the ever-changing views of the Delaware River. The fact that this mature age allowed me to acquire vastly more inclusive observation skills has enabled me to see beyond the usual. I'd been creating plant spirit images and seeing the imaginary in nature for most of my life. I was most fortunate (energetically aligned) to find an ideal studio/apartment on the banks of the river with an expansive view across the Big Eddy, the widest part of the upper Delaware. I can see the Narrowsburg Bridge which crosses over the narrowest and deepest part of the river and provides entry into Pennslyvania.

I've been photographing and documenting this ever-changing landscape for eight years with a focus on the rock formations and their reflections.
The impressive rocks above and deep below the river surface are natural palisades that not only provide the structure that guides the flow of the river, they also protect an ancient energy portal that I perceive as a multi-dimensional stargate. The portal aligns with specific energy patterns, usually moving in spiral vortex patterns that are momentarily visible during aligned periods of the dance among the sun, wind and clouds. These seem to be fleeting moments, but I sense they are energetically aligned to allow the River Totem Guardians to present themselves in force during the opening and closing of the portal gates. This is a protected gateway for multi-dimensional travelers. I imagine that the presence of Rock Guardians has always been a necessity.

You can view the Shifting Totems collection HERE and...
I would love to hear your comments and/or questions about this art. You can use the comments section or our contact form